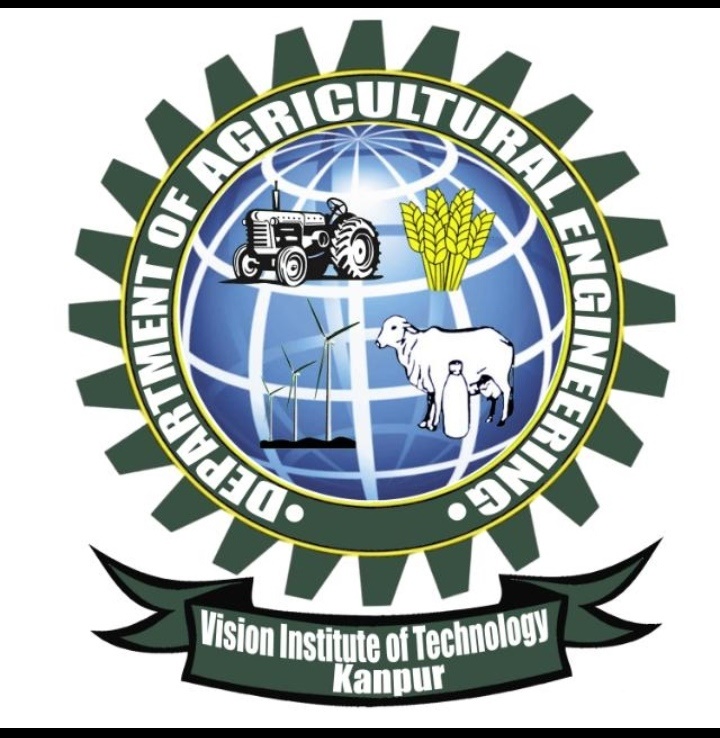 CERTIFICATION COURSE ON ADVANCED AGRICULTURE ENGINEERING & TECHNOLOGY
Knowledge of Advanced technology on Agriculture and food processing engineering is one of the most requirement for provide food product. Vision Institute of Technology brings you an excellent opportunity to be ahead in the race by joining this certification course.
Modern farms and agricultural operations work far differently than those a few decades ago, primarily because of advancements in technology, including sensors, devices, machines, and information technology. Today's agriculture routinely uses sophisticated technologies such as robots, temperature and moisture sensors, aerial images, and GPS technology. These advanced devices and precision agriculture and robotic systems allow businesses to be more profitable, efficient, safer, and more environmentally friendly.
Program will be conducted by –
Mr. Ashish Pratap
(Asst. Professor, AG)
BACKGROUND
Agriculture is the backbone of Indian economy. In India crops production is 50.20 MT in 1951 , but recently crop production produced 285 MT during 2019-20 . Production of agriculture increases from 50MT to 285 MT does not suddenly changes , it is possible with help of advance technology in agriculture sector.
According to FAO, India production should be required production more than 300 MT for eliminate the malnutrition and hunger problem .
Food requirement for future need can be fulfill with the help of adopting engineering & technology .Engineering and technology in agricultural operation to do a job in better way to improve productions and productivity.
Agricultural Engineering is a better way to cover the various agricultural operation like food processing, postharvest operations, farm machinery equipments and dairy unit operations.
Agriculture Engineering is a better option for students for grabbing good career opportunities because population increasing day by day so that food requirement is also increasing and this shows a huge scope in Agriculture sector.
IMPORTANCE OF AGRICULTURAL TECHNOLOGY-
Farmers no longer have to apply water, fertilizers, and pesticides uniformly across entire fields. Instead, they can use the minimum quantities required and target very specific areas, or even treat individual plants differently. Benefits include:
Higher crop productivity
Decreased use of water, fertilizer, and pesticides, which in turn keeps food prices down
Reduced impact on natural ecosystems
Less runoff of chemicals into rivers and groundwater
Increased worker safety
In addition, robotic technologies enable more reliable monitoring and management of natural resources, such as air and water quality. It also gives producers greater control over plant and animal production, processing, distribution, and storage, which results in:
Greater efficiencies and lower prices
Safer growing conditions and safer foods
Reduced environmental and ecological impact.
SYLLABUS-
-Introduction of food productions and productivity.
-Introduction of Advance Technology of farm machinery and power.
-New Technology related to Irrigation like automatic irrigation system, drip system and sprinkler system.
-Importance of Food processing and Engineering and Storage of Food.