B. Tech admissions are taken as per the Admission Process Handbook (APH) of AICTE, & Guidelines and various circulars of Dr. A.P.J. Abdul Kalam Technical University (APJAKTU)
Polytechnic (Diploma) admissions as per the Admission Process Handbook (APH) of AICTE, & Guidelines and various circulars of State Board Of Technical Education Uttar Pradesh (BTE UP)
Fill Admission Form
Dear Students,
Kindly fill up the admission form with your necessary details. We will get back to you on your contact number with confirmation of Admission. You may also call on
+91-8449600041, 077.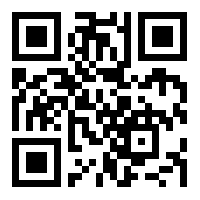 College Fees Deposit Procedure
You may deposit Fees in any of the college accounts.
Fees Deposit Process:
1) Transfer Fees Through Online Banking/ Deposit through Bank
2) Send WhatsApp of the Deposit Voucher to Mr. Vishal Singh at 8449600067. You may also email at visionaligarhvita@gmail.com
3) You will get confirmation of Fees Deposit within 24 hours.
4) You will get WhatsApp/email of Fees Receipt within 48 hours.
5) In case of any issue please contact +91-8449600077,41.
College Bank Account Details
All accounts are in name of VISION INSTITUTE OF TECHNOLOGY, ALIGARH.
Bank of Baroda:
A/c No.: 21620200040636
IFSC CODE: BARB0SASNIG
Branch: Sasni Gate, Aligarh
Union Bank of India:
A/c No.:305901010291626
IFSC CODE: UBIN0530590
Branch: Pather Bazar, Main Branch, Aligarh
You are requested to deposit fees directly in the college account only & not in any personal account.
Documents Required For Admission in B.Tech and Diploma
All First-Year Students (New Admission 2020-21) are requested to carry the following documents during reporting to the College.
Admission Letter of UPSEE Admission Cell(If appeared)
Fee receipts deposited at Counseling Center Admission Cell
10th Mark sheet
10th Certificate (Optional)
12th Mark sheet
12th Certificate (Optional)
Graduation/ Diploma Mark sheet
Caste Certificate (For OBC/SC/ST only)
Income Certificate
Domicile Certificate
Transfer Certificate (Original)- For UP Board
Migration Certificate (Original)-For CBSE & ICSE Board
Photograph-05
Aadhar Card (Photocopy)
Gap Certificate (If any)