Bachelor of Business Administration (BBA)
Our BBA & BCA programmes are affiliated to Raja Mahendra Pratap Singh University, Aligarh. Raja Mahendra Pratap Singh University is a state university located in Aligarh, Uttar Pradesh, India.
Vision Institute of Science & Management (VISM) is a place of nurturing knowledge-driven learners. It has been built with an aim to impart education that surpasses the benchmarks of excellence. We have a comprehensive pedagogical structure which provides paramount academic skills and enriching culture for the finest minds. The curriculum at our institute is designed in accordance with the ever-evolving dynamics of global business environment. We have esteemed faculty members with their vast experience and expertise. We also take pride in providing our students with world-class facilities which are second to none. VISM thus proves to be an ideal place for those wishing to engage in academic pursuits and seek intellectual fulfilment.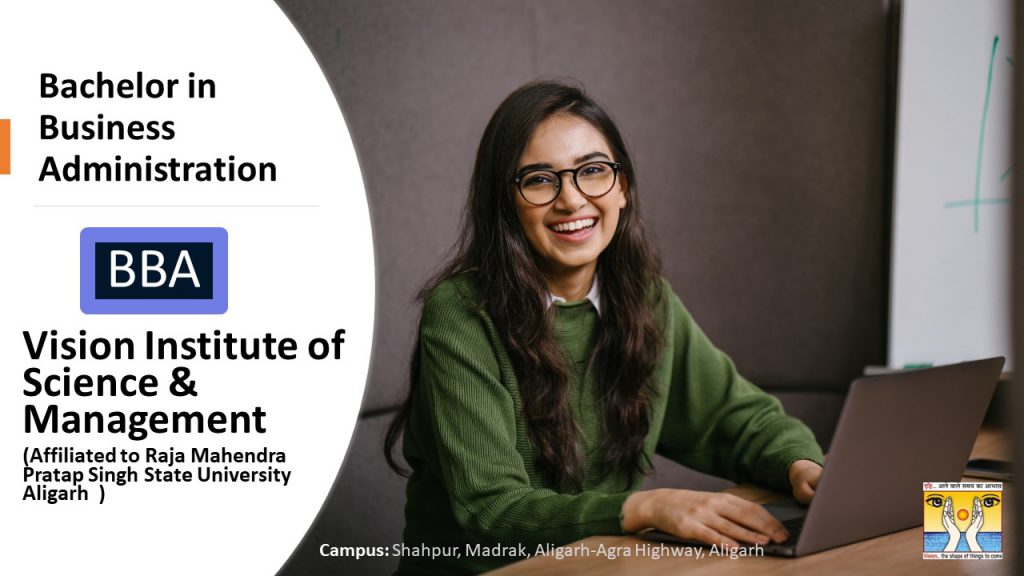 Bachelor of Business Administration, or BBA, is a three-year fulltime course that is designed to give rise to future professionals, rather than mere 'degree holders'. This course keeps in mind the needs of the industry where the students would ultimately find employment, and, therefore, has a completely different approach to learning
Eligibility
Candidates must have passed Intermediate (10+2)/Equivalent examination in Science/Arts/Commerce group with minimum 50% marks.