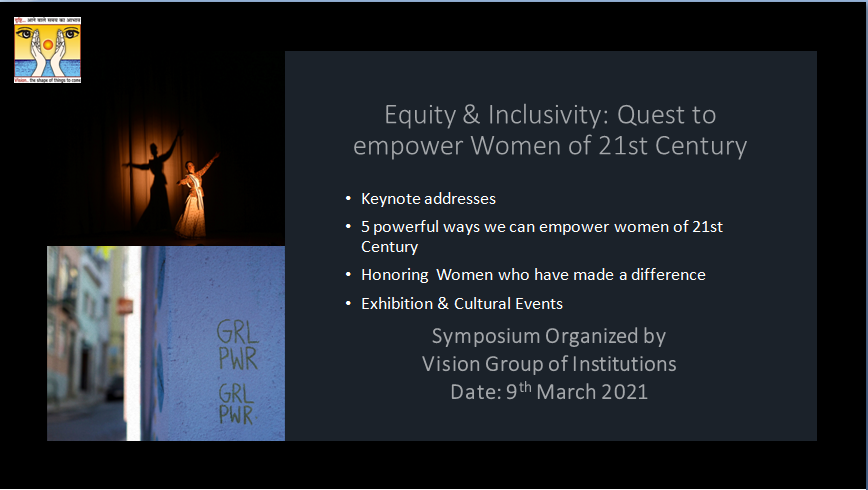 Vision Group takes immense pride in Honouring the Women who have been leaders in different fields and are bellwether in the quest to transform society for the betterment of women.
Vision Group of Institutions feels privileged to organize a symposium "Equity & Inclusivity: Quest to empower Women of 21st Century" on 09/march/2021. The symposium intends to highlight the essential need for gender parity and equity to females. We will deliberate on key factors which will be instrumental in achieving this and also on possible ways to implement them.
The symposium is a step in the same direction with aim to improve equity and inclusivity of women in all sectors. The function will include Key addresses by leading women entities, as well as active participation by female students and staff of our Engineering College as well as our school. The students will deliberate on the need for, and methods to empower women of the 21st century through skits, exhibitions, speeches, and presentations.