Vision Group offers Technical Programs at Vision Institute of Technology (VIT). We also offer Management & Science Programs (BBA, BCA & B.Sc. AG) at VISM.
Vision Group of Institutions is committed to nurturing knowledge-driven learners. Our aim is to impart education that not only meets, but surpasses the benchmarks of excellence through a comprehensive pedagogical approach that emphasizes the development of paramount academic skills and a rich cultural experience for the brightest minds.
Vision Institute of Technology offers the below Technical Programs
Download Program Details
OneLook- BTech Computer Science & Engineering
Check details about B.Tech Computer Science & Engineering in pdf format. Has brief of the matter covered in this webpage.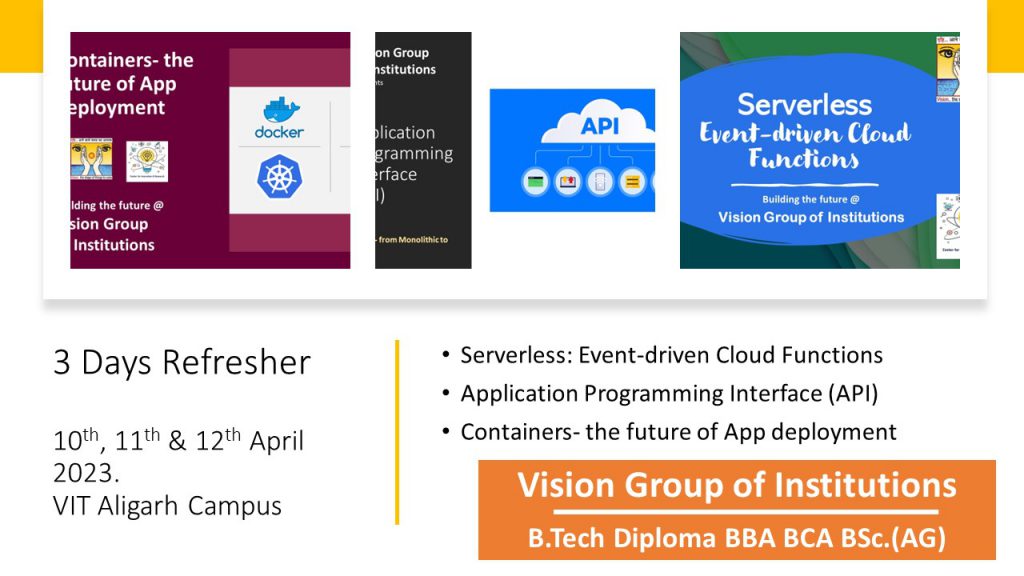 Vision Institute of Science & Management offers the below Programs
Branches in B.Tech & B.Tech(Agriculture) Programs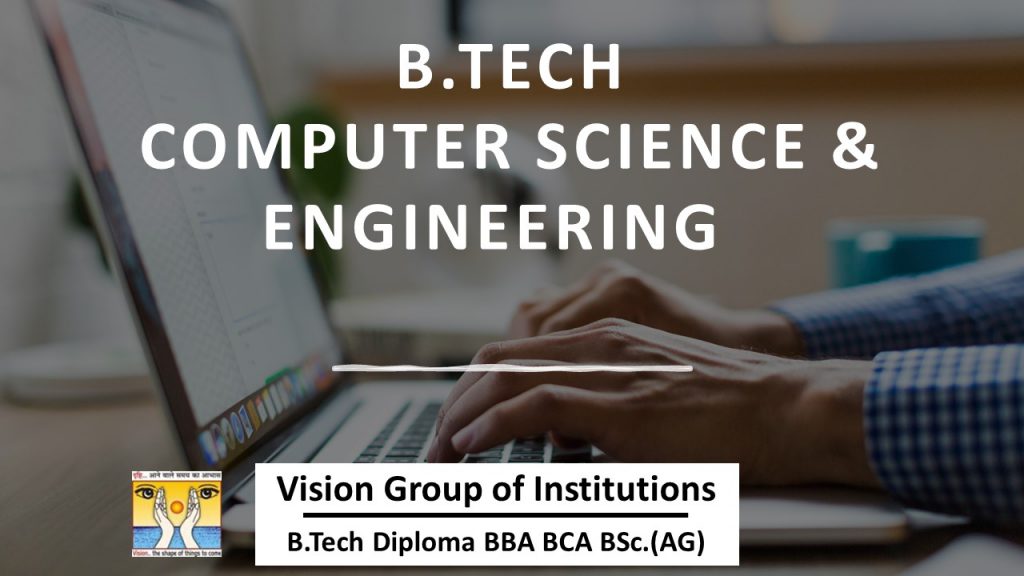 Branches in Diploma in Polytechnic Programs
Studying at Vision Group of Institutions gives you numerous advantages over other colleges.
Check a few below !
Trades in ITI Program
Programs under VISM