Our Vision
To be a preeminent Engineering College of the region, equipping our students with knowledge and skills necessary for socially conscious and globally relevant engineering professionals, self-motivated to venture on the path of innovation and research.
Mission Statement
To develop ethics and professional skills in future Engineers, scientists, entrepreneurs and managers through high quality education which incorporates application oriented research to promote innovation and life-long learning, and that endorses character and personality development ensuring holistic progress.
The Learning Matrix– The path towards achieving our mission
| | | |
| --- | --- | --- |
| Reflection; the Learning Objectives | Response; Activities and facilities provided | Re-evaluation; the little extra |
| Developing Character & Personality | Centre for Character & Leadership Development (CCLD) | Acquiring knowledge through Resource Materials, Lectures, Workshops, Projects |
| Acquiring Skills required for the Professional Life | Project, Technical Papers & Seminars. Labs & Skill Development Cells. | Internships & Summer Training Programs. Improving Skills through Certification Courses. |
| Establishing network & relationship | Entrepreneurship & Start-up & Cell | Multi-dimensional growth through Club Activities |
| Initiating broader learning in form of Research & Innovation | Research Cell, Promotion of Emerging Technologies | Industry Integration Activities- Guest lectures, surveys, Industry visits. |
The Learning Matrix
We have segregated the entire learning quest at our college in four Learning Objectives. These are the broad Program Outcomes which we strive to impart to our students.
Here the term 'Learning' is used in a broader way so as to encompass all skills, knowledge, and habits which are developed knowingly, unknowingly, or even as a collateral.
Campus
Both Aligarh & Kanpur Campus of Vision Group of Institutions were founded in 2009. Over the last 12 years of its existence, the Institute has created an impressive reputation for itself. The campus has been designed envisaging a safe and secure place for all students. We ensure adequate infrastructure is available which is necessary to allow students to develop their skills and abilities.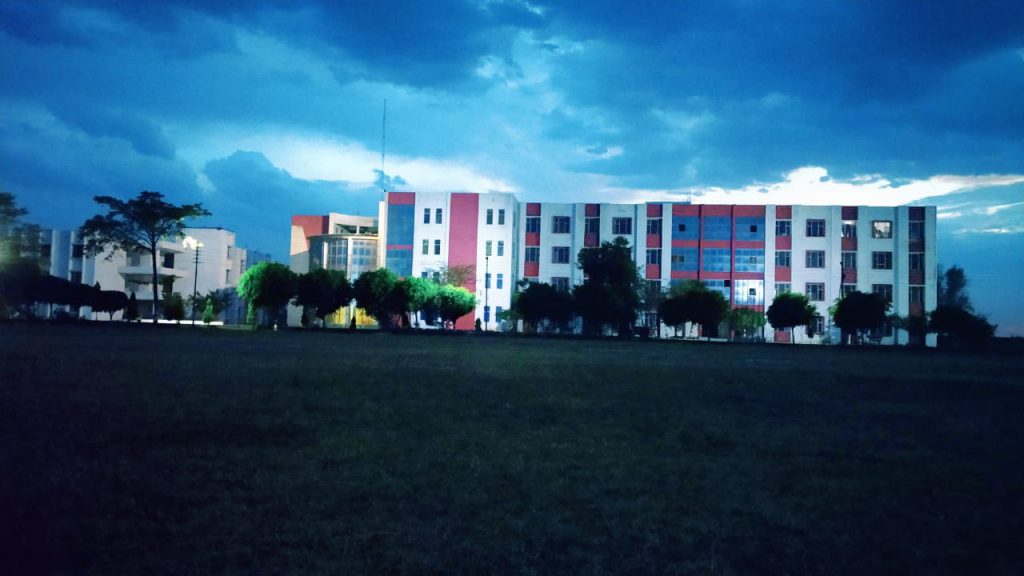 More Than A Campus
VIT fosters a culture of empowerment and makes space for creativity, backs innovation, and welcomes with open mind unconventional ideas. Education at VIT is inseparably linked to research & innovation at the highest level. All academic members play a part in educating students and try to involve them in their research-based projects. The environment here is characterized by sustainability, not only in education and research, but in all aspects of college life.
Benefits of joining VIT
Academic Ambiance
Infrastructure
Teaching-Learning Process
Scope for Co-curricular
Placement Record
Advantages @VIT
Studying at Vision Institute of Technology allows you numerous advantages over other colleges. Check few!