Programs at VISM
The Vision Institute of Science & Management (VISM) is a premier institution committed to nurturing knowledge-driven learners. Our aim is to impart education that not only meets, but surpasses the benchmarks of excellence through a comprehensive pedagogical approach that emphasizes the development of paramount academic skills and a rich cultural experience for the brightest minds.
VISM offers a range of programs, all affiliated with the highly regarded Raja Mahendra Pratap Singh State University in Aligarh, ensuring that our students receive a top-quality education that prepares them for success in their chosen careers.
Embracing Today's Challenges to Shape a Better Tomorrow
In the face of digital advancements and emerging technologies, many industries are facing new challenges and opportunities, including artificial intelligence, machine learning, blockchain, cybersecurity risks, and disruptive innovation. Management education can equip individuals with the skills to navigate these changes, align strategies, build capabilities, and realize their vision.
With a comprehensive and practical approach, management education can benefit individuals and organizations by enabling them to effectively lead digital transformations, manage risk, and drive innovation. By prioritizing the most pressing and relevant skills, management education through VISM gives our students a competitive edge.
Reimagining what's possible with technology
Successful companies know how to use technology and where to focus their IT investments. With so many options in cloud computing, cybersecurity, specialised software, and other operational services, as well as emerging technologies like machine learning, blockchain, and drones, a winning strategy based on differentiating capabilities is essential to create and sustain long-term value.
At VISM we ensure our students are trained to understand and capitalize on emerging technologies. We inculcate skills to deliver operational excellence, agility, and innovation.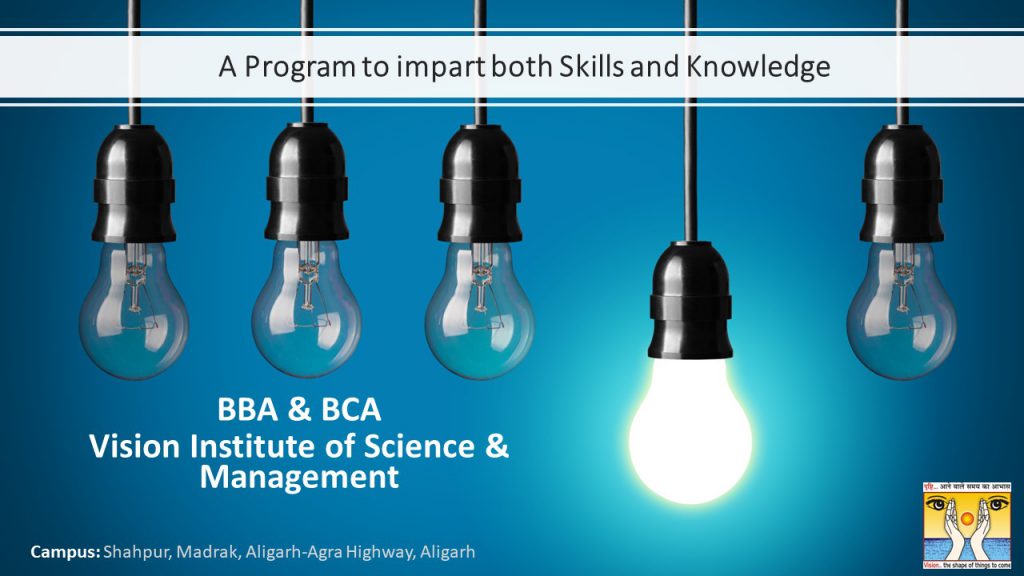 Program Details
To know more about our management programs enter your details or call at +91-8449600077,041, 8392877077