Programs at VISM
Vision Institute of Science & Management (VISM) is a place of nurturing knowledge-driven learners. It has been built with an aim to impart education that surpasses the benchmarks of excellence. We have a comprehensive pedagogical structure which provides paramount academic skills and enriching culture for the finest minds.
Vision Institute of Science & Management will offer the below Programs which are affiliated to Raja Mahendra Pratap Singh State University Aligarh 
Redefining Tomorrow by Overcoming Challenges of Today
With digital entrants and emerging technologies, the financial services industry is facing an onslaught of new challenges and opportunities: Artificial intelligence and machine learning. Blockchain. Cybersecurity risks. Disruption from new fintech players and new deals.
Todays Management education needs to articulate a cohesive vision. It needs to train students in aligning strategy, building capabilities, and demonstrating what's possible and how to get there.
This is management education, made real!
Reimagining what's possible with technology
Successful companies know how to use technology and where to focus their IT investments. With so many options in cloud computing, cybersecurity, specialised software, and other operational services, as well as emerging technologies like machine learning, blockchain, and drones, a winning strategy based on differentiating capabilities is essential to create and sustain long-term value.
At VISM we ensure our students are trained to understand and capitalize on emerging technologies. We inculcate skills to deliver operational excellence, agility, and innovation.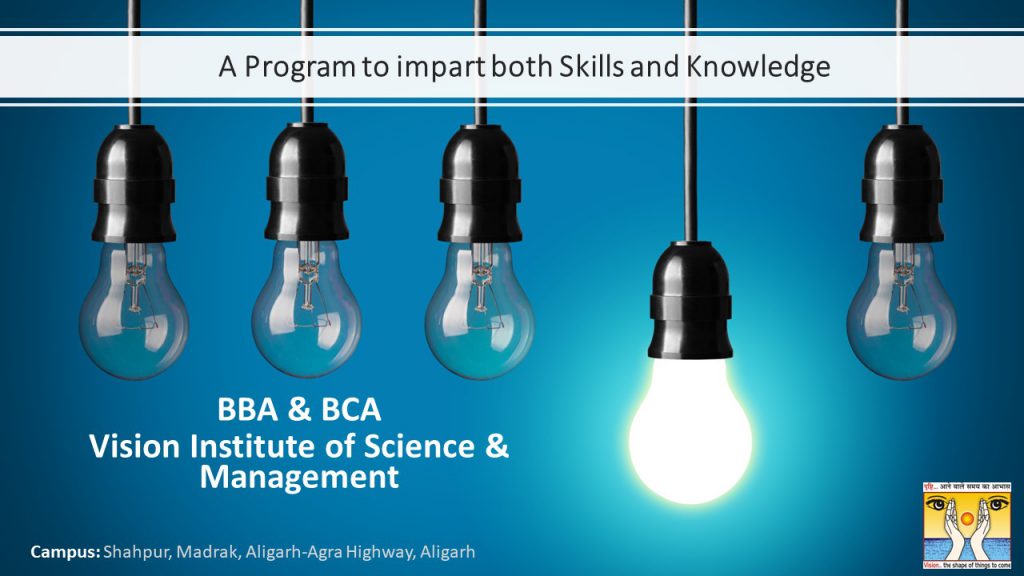 Program Details
To know more about our management programs enter your details or call at +91-8449600077,041, 8392877077